We're open! All the information you'll need to plan your visit is below.
For the safety of our staff and all of our guests we are requiring all visitors to pre-purchase their tickets before arriving at the Museum. We are limiting entry to 8 people every 20 minutes for self guided tours–be sure to download a guide before you arrive! If you'd rather have a private guided tour for your group, please see the information under "Private Tours" below–Space is extremely limited!
How to prepare for your visit:
Business Hours
Museum tour tickets are only available for purchase by following the "Reserve Tickets" link above. Tours are self-guided and take approximately 45 minutes. Timed entry is available every 20 minutes throughout the day beginning at 10:00am with last entry at 3:00pm. Please note that some tour times each day may be sold out or unavailable.
General Hours:
Wednesday – Saturday
10:00am-4:00pm
Closed: New Year's Day, Easter Sunday, Memorial Day, Independence Day, Labor Day, Thanksgiving Day, Christmas Eve, Christmas Day and New Year's Eve.
Pricing
FREE  Members and children under 6 years old
$14 Adults (ages 19-64)
$10 Juniors (ages 6-18)
$12 Seniors (65 and up)
$12 Military, Teachers, College Students (with ID)
See below for Free & Reduced Admission Partners
Parking
On-street parking is available in one and two hour increments throughout the neighborhood. There are also pay lots in the neighborhood, the closest located at the SW corner of 13th Avenue and Logan Street one block west.
Located 5 blocks away is the Cultural Center parking garage which services the Denver Art Museum and the Colorado History Museum and has hourly and daily parking rates.
Bus Parking
Bus parking is located on Grant between 14th and Colfax, on the east side of the Capitol building, approximately 3 blocks west of the Museum. Additional bus parking is located on Lincoln between 14th and Colfax, on the west side of the Capitol building, approximately 4 blocks west of the Museum, and on Broadway between 14th and Colfax, on the east side of Civic Center Park, approximately 5 blocks west of the Museum.
The Molly Brown House Museum is a multi-story, Victorian-era home constructed in 1889. We strive to be as accessible as possible; however, due to the historic nature of the home, only the first floor of the house and basement exhibit space are accessible via lift.
For a complete list of accessibility features and programs, visit our Accessibility page.
Free & Reduced Admission Partners
Due to new safety procedures, we need all of our guests to reserve their tickets BEFORE arriving at the Museum. If you would like to receive free admission through any of the programs below, you must call in advance to make reservations. Please contact us at 303-836-4092 ext. 13.
2020 SCFD Voter Days
Free admission for the residents of: Adams, Arapahoe, Boulder, Broomfield, Denver, Douglas, and Jefferson Counties – must show ID. February 15, April 21,  and November 11 (Veteran's Day). On free day, please consider making a donation according to your ability. The Museum is much busier on free days, so also consider visiting on a regular admission day instead. If you have a large group or a group with special needs, we can book a tour any other day by offering free or reduced admission. No private or school group tours will be scheduled on free days.
Distinctive Destinations
National Trust Distinctive Destinations is a program of the National Trust for Historic Preservation featuring a group of diverse historic sites across the country that help illustrate the breadth and depth of the American story. National Trust members receive $2 off their admission price and 10% off merchandise in the Museum Store.
NARM
The North American Reciprocal Museum (NARM) Association® is one of the largest reciprocal membership programs in the world with members in the United States, Bermuda, Canada, El Salvador and Mexico! NARM has over 1,000 arts, cultural, and historical institutions along with botanical gardens, children's museums, science and technology centers and more that offer their individual NARM qualified members reciprocal benefits. NARM Membership grants free admission to the Molly Brown  House Museum, discounts to Historic Denver Walking Tours, and 10% off in the museum store. NARM Memberships can be purchased in the Molly Brown House Museum Visitor's Center & Museum Store or online here.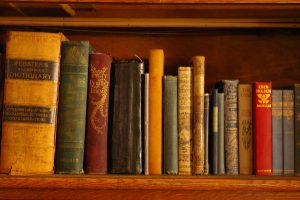 Library Pass Partners
The Library Pass Partner Program is designed to give library card holders the chance to visit the Molly Brown House Museum with their library membership. The Molly Brown House Museum is currently partnered with the 10 following library districts in Colorado: Aurora, Arapahoe, Broomfield, Denver, Douglas,  Jefferson, Longmont and Westminster. Please visit your library district website to secure pass.
Library Passes can be redeemed for up to four general admission tickets on the date specified on your library pass confirmation. The pass does not guarantee a tour spot. Tickets are available on a first-come, first serve basis. Please note that some tour times each day may be sold out or unavailable. For best redemption odds, please arrive as early in the day as possible on the date of visit.
Museums for All
Through Museums for All, those receiving food assistance (SNAP benefits) can gain free or reduced admission to more than 400 museums throughout the United States simply by presenting their SNAP EBT (Supplemental Nutrition Assistance Program Electronic Benefit Transfer) card. The Molly Brown House Museum is proud to offer a reduced admission rate of $2.00 a person to anyone who presents their EBT card upon purchase.
Museums for All is an initiative of the Institute of Museum and Library Services (IMLS), a federal agency based in Washington, DC. The initiative is administered by the Association of Children's Museums through a cooperative agreement with IMLS.