Free digital resources for you to use with learners at home or in the classroom. 
During the COVID-19 outbreak, the Molly Brown House Museum would like to help ease the burden on families and educators by providing free resources that can be done in the safety of your own home. Feel free to use any of the "History at Home" activities below. Questions or comments? Feel free to send us an email at education@mollybrown.org.  Stay safe!
Start here with a brief biography of Margaret "Molly" Brown!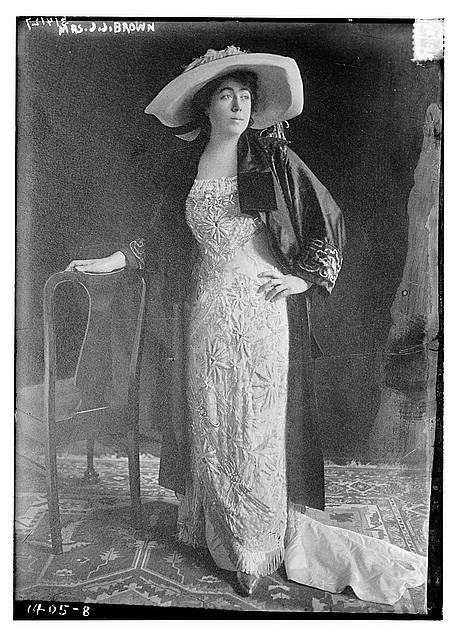 Coloring Sheets:
(Hi)story Time!:
Looking for our brand-new (Hi)story Time! and activities?  You can find them here.
Virtual Backgrounds:
Tired of the same old Zoom backgrounds?  Have your meeting in the Molly Brown House Museum instead!
Suggested Reading:
Looking for some new books about Margaret or her contemporaries? Check out this list put together in collaboration with Denver Public Library. Did you know that DPL has thousands of books you can check out digitally?  Look for some of these titles and more on the library's website.
Community Book Club:
The Community Book Club is a collaborative effort between the Center for Colorado Women's History and the Molly Brown House Museum. Each year, we select six books to read and discuss them in one of our historic house museums. In June, we will be hosting an online/in-person gathering to discuss A Well-Behaved Woman by Therese Fowler. We hope you will join us! Please RSVP to Mike Erickson at michael.erickson@state.co.us.
Between the Lions
Want even more? Check out our Between the Lions blog! Articles focus on the life and times of the Brown Family, early Colorado and Denver history, and of course on the Brown's themselves!