Exhibits
Come visit the Museum and experience the home of Denver's own Unsinkable Margaret Brown and mining magnate James Joseph Brown.
Permanent Exhibit
The House Museum
Our guided tour features a walk-through of the house, including three floors and 16 rooms. You'll walk into the elaborate golden entryway designed to impress the Browns' guests, view the library with floor-to-ceiling bookcases, experience the Browns' private sitting area and bedrooms, and glimpse the living and working quarters of their servants. The museum's collections include furniture, clothing, accessories, artwork, and more from the life and times of Mrs. Brown. For more information on the museum's collections, please visit our Collections Page.
Photo Credit: Tom McClure Photography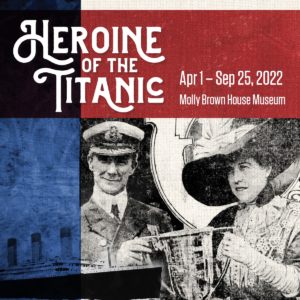 Heroine of the Titanic
April 1 – September 25, 2022
Join us this year at the Molly Brown House Museum to commemorate 110 years since the sinking of the RMS Titanic. Discover a heroine's story through rare Titanic artifacts and never-before-seen family documents at an exhibit that brings survivor memories of that fateful night to life – including those of Margaret Brown, who was not known as "Unsinkable" during her lifetime, but instead as the "Heroine of the Titanic."
Special thanks to our partners: Titanic Museums (Branson, MO/Pigeon Forge, TN), Stanley & Laurel Lehrer Collection, Brian Hawley & Eric Sauder Collection, Joe Halpern Collection, White Star Memories Collection, History Colorado Center, and Telecommunications History Group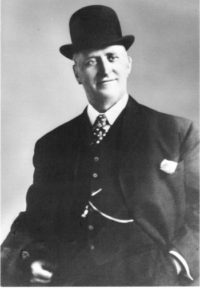 Permanent Exhibit
James Joseph Brown & the Peoples' Quest for Gold
Visit our new Natural Resources Center to learn more about the man of the house, James Joseph Brown. Explore the mining endeavors that made the Browns millionaires and changed the course of history in Leadville. Discover how the quest for mineral wealth impacted the people of Colorado and transformed Denver into a growing cultural metropolis as a gateway to the gold fields.
Photo credit to Denver Public Library