Exhibits
We encourage you to visit the Museum to experience first-hand the home of Denver's own Unsinkable Margaret Brown and mining magnate James Joseph Brown.
Permanent Exhibit
The House Museum
Our guided tour features a walk-through of the house, including three floors and 16 rooms. You'll walk into the elaborate golden entryway designed to impress the Browns' guests, view the library with floor-to-ceiling bookcases, experience the Browns' private sitting area and bedrooms, and glimpse the living and working quarters of their servants. The museum's collections include furniture, clothing, accessories, artwork, and more from the life and times of Mrs. Brown. For more information on the museum's collections, please visit our Collections Page.
Photo Credit: Tom McClure Photography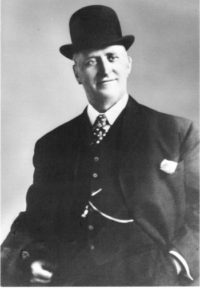 Permanent Exhibit
James Joseph Brown & the Peoples' Quest for Gold
Visit our new Natural Resources Center to learn more about the man of the house, James Joseph Brown. Explore the mining endeavors that made the Browns millionaires and changed the course of history in Leadville. Discover how the quest for mineral wealth impacted the people of Colorado and transformed Denver into a growing cultural metropolis as a gateway to the gold fields.
Photo credit to Denver Public Library 
Featured Exhibit
Culture Knows No Boundaries
The students of Rocky Mountain College of Art & Design in Art History 2300 created this exhibition as their final course project. The posters highlight their art historical research into the life of Titanic survivor and one of Denver's most famous social justice activists, Margaret "Molly" Brown (1867-1932). See the results of their work here.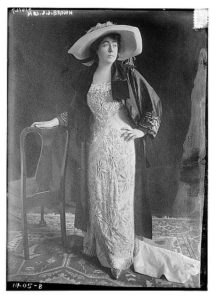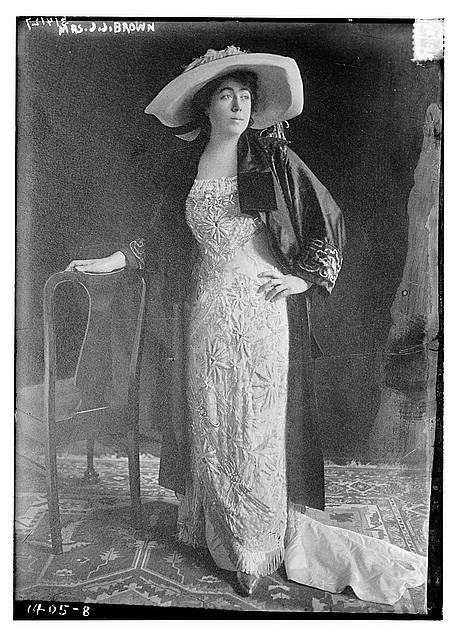 Temporary Exhibit: June 25-September 30
Fierce Foremothers, Steadfast Suffragists
Do you know that 2020 marks the 100th anniversary of the passage of the 19th Amendment, which granted (most) women the right to vote? A century ago, Margaret "Molly" Brown worked closely with prominent women's rights activists such as Alva Vanderbilt Belmont and Colorado State Senator Helen Ring Robinson to extend suffrage, already granted in the West, to the rest of the nation.
The Molly Brown House Museum's summer 2020 exhibit will highlight the stories of Margaret Brown and other women who were forces in the national suffrage movement. Included is a pop-up exhibit presented by the National Archives titled "Rightfully Hers" on the passage of the 19th amendment. Join us as we explore a century's-old story of voting rights that empowers us to meaningfully champion democracy today!