Exhibits
We encourage you to visit the Museum to experience first-hand the home of Denver's own Unsinkable Margaret Brown and mining magnate James Joseph Brown.
Permanent Exhibit
The House Museum
Our guided tour features a walk-through of the house, including three floors and 16 rooms. You'll walk into the elaborate golden entryway designed to impress the Browns' guests, view the library with floor-to-ceiling bookcases, experience the Browns' private sitting area and bedrooms, and glimpse the living and working quarters of their servants. The museum's collections include furniture, clothing, accessories, artwork, and more from the life and times of Mrs. Brown. For more information on the museum's collections, please visit our Collections Page.
Photo Credit: Tom McClure Photography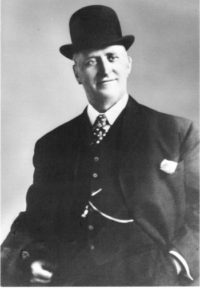 Permanent Exhibit
James Joseph Brown & the Peoples' Quest for Gold
Visit our new Natural Resources Center to learn more about the man of the house, James Joseph Brown. Explore the mining endeavors that made the Browns millionaires and changed the course of history in Leadville. Discover how the quest for mineral wealth impacted the people of Colorado and transformed Denver into a growing cultural metropolis as a gateway to the gold fields.
Photo credit to Denver Public Library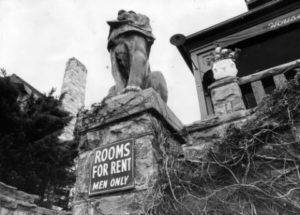 Temporary Exhibit: May 8 – August 26, 2019
Everyone but the Browns: 1340 Pennsylvania St. Through the Years
As 1340 Pennsylvania Street reaches its 130th year, we will explore the stories of everyone else who lived here beyond the "Unsinkable" Margaret Brown. Whether they rented a room, were a "wayward girl," or lived in one of several apartments, the house's many other residents created memories and made histories of their own. Learn about all those who too have left their mark on the House of Lions.
Hear the remembrances of Elizabeth Perkins, who went to secretary school in the 1920s held inside the Molly Brown House, and who met both Margaret and J.J. Brown. Discover notes and drawings by Joe Taylor, a child in the 1960s who left his belongings hidden inside the house's basement walls. Honor Art Leisenring, the owner of the boarding house at 1340 Pennsylvania who saved the Brown's home from demolition and helped a grassroots preservation organization, Historic Denver.
Photo credit to Denver Public Library