Exhibits
We encourage you to visit the Museum to experience first-hand the home of Denver's own Unsinkable Margaret Brown and mining magnate James Joseph Brown.
Permanent Exhibit
The House Museum
Our guided tour features a walk-through of the house, including three floors and 16 rooms. You'll walk into the elaborate golden entryway designed to impress the Browns' guests, view the library with floor-to-ceiling bookcases, experience the Browns' private sitting area and bedrooms, and glimpse the living and working quarters of their servants. The museum's collections include furniture, clothing, accessories, artwork, and more from the life and times of Mrs. Brown. For more information on the museum's collections, please visit our Collections Page.
Photo Credit: Tom McClure Photography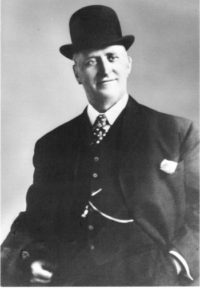 Permanent Exhibit
James Joseph Brown & the Peoples' Quest for Gold
Visit our new Natural Resources Center to learn more about the man of the house, James Joseph Brown. Explore the mining endeavors that made the Browns millionaires and changed the course of history in Leadville. Discover how the quest for mineral wealth impacted the people of Colorado and transformed Denver into a growing cultural metropolis as a gateway to the gold fields.
Photo credit to Denver Public Library 
Featured Exhibit
Culture Knows No Boundaries
The students of Rocky Mountain College of Art & Design in Art History 2300 created this exhibition as their final course project. The posters highlight their art historical research into the life of Titanic survivor and one of Denver's most famous social justice activists, Margaret "Molly" Brown (1867-1932). See the results of their work here.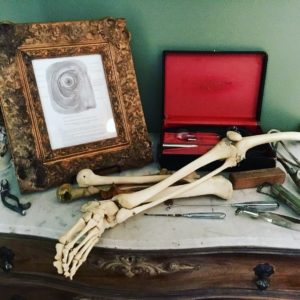 Temporary Exhibit: October 13 – November 1
Victorian Oddities and Traditions
Oddities are a subcategory of antiques focusing on the seemingly strange and unusual; vintage medical tools, pinned insects and taxidermy, skulls, bones, books and yes, even human remains. If you look at something old and think 'that's weird,' you've found yourself an oddity!
Through October, you'll find oddities on display at the Molly Brown House Museum from the collections of two local creators and purveyors of oddities & curiosities, Learned Lemur and Atomic Folk Art. You'll learn about spooky Victorian traditions like the works of Mary Shelley, the rise of Spiritualism, and the Irish origins of Halloween. As an added bonus, you can take an oddity home with you, found in our gift shop through November 1!
An online video exhibit created by the students of the Rocky Mountain College of Art & Design in partnership with the Molly Brown House Museum.
The students explore parallels between the influenza pandemic of 1918, known as the Spanish Flu, and the COVID-19pandemic of 2020 through their pieces.