Victorian Horrors 2022
Historic Denver's Victorian Horrors returns to the Molly Brown House Museum!
"You promised to show me some fine effects of moonlight and smoke." – H.G. Wells
In its 29th year, Gothic horror tales by well-known but long-gone authors are told throughout the house as portrayed by acclaimed local actors David Payne, Julia Elstun Payne, Jim Hunt, Trina Magness, Josh Hartwell, John Wittbrodt, and Ronan Viard. This year's offerings include stories from the likes of H.G. Wells, Ambrose Bierce, and Edgar Allan Poe alongside the local spirit of Mary Coyle Chase.
Masks will be required for all participants. (Read more)
Tickets are on sale now for three weekends in October:

October 14th, 15th, & 16th
October 20th, 21st, & 22nd
October 27th, 28th, & 29th

Your visit with the spirits will last approximately 45-60 minutes–your presence enlivens their lonely existence
Your on-site experience will involve climbing or descending more than 50 steps during your time in the house
Tickets are non-transferable and non-refundable
Suggested for ages 12 and up, per parental discretion
*If stairs pose a problem, there is a 1st Floor Only Performance on October 16th, 4:00 PM. Please call Mike at 303-832-4092 ext. 16 or email merickson@mollybrown.org with any questions.
Julia Elstun Payne has performed in, and coordinated the talent for, Victorian Horrors since its first season. She is an actor, writer, director and teacher. She served for three years as Artistic Director for Christian Youth Theatre, has taught theatre for many years and has directed and performed throughout the Denver area. You may also have seen her in commercials and industrial videos. She is currently on staff as Front Range Youth Symphony and Theatre Education Coordinator for the Arvada Center.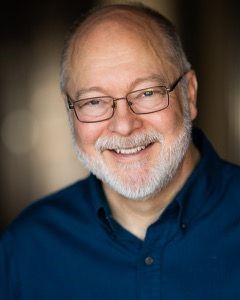 David Payne has appeared in almost every year of Victorian Horrors' long run beginning with reading Bram Stoker's Dracula. He has served as director, producer, actor, playwright, and teacher throughout the region since 1980. His work has spanned the Arvada Center, Town Hall Arts Center, Colorado Renaissance Festival, PHAMALy, and The Aurora Fox. He was the theatre instructor at the Logan School for Creative Learning for twenty-five years, technical director for Community College of Aurora, Mizel Arts and Culture Center, a theatre teacher at Grandview High School, and currently the Technical Director for Lakewood High School.
Josh Hartwell is an Artistic Company Member at Curious Theatre Company, an Ensemble Member at BETC, and recipient of a 2017 True West Award.  He has played Franz Kafka before; in LIDA Project's production of Joseph K, by Marty McGovern, and twice in Buntport Theater's Kafka on Ice.  As a playwright, Hartwell is represented by Abrams Artists Agency in NY and was the first Colorado Regional Rep for the Dramatists Guild.   His most recent readings for Victorian Horrors were Oscar Wilde's The Picture of Dorian Gray in 2019 and Mary Shelley's Frankenstein in 2018.
Jim Hunt has worked in Denver theatre—as actor and director—for over 50 years.  Recent roles include Nina in The Nina Variations (Boulder Ensemble Theatre Company—BETC),  John in For Peter Pan on Her 70th Birthday (Aurora Fox Arts Center), Scrooge in A Christmas Carol (Miners Alley Playhouse), the Stage Manager in Our Town (Miners Alley Playhouse), Homer/Simon in The Rembrandt (BETC), and Joe in Going To A Place Where You Already Are (BETC). Jim has haunted the Molly Brown House at Halloween for twenty-seven years and is one of the co-founders of Victorian Horrors.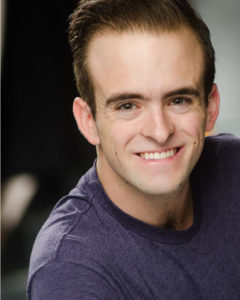 John Wittbrodt is thrilled to return to the Molly Brown House for another year of Victorian Horrors. John has appeared on stages all over Denver since his graduation from CU Boulder in 2016 but working with the Molly Brown House continues to be one of his most cherished experiences.
Trina Magness has been haunting the Molly Brown house since the late 1990's.  She began by playing Mary Shelley, reading from Frankenstein.  Notable Roles in Denver Theatre: The Intoxicator/Dale Clark, SPIRITS TO ENFORCE; Gertrude Fail, FAILURE: A LOVE STORY (Best of Westword, Best Supporting Actress in a Drama); First Witch, MACBETH (Denver Post Ovation Winner for Best Ensemble). Trina is a full time drama teacher at Ranch View Middle School.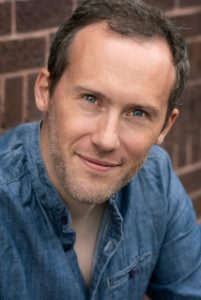 Ronan Viard is very happy to be part of a new adventure with the Molly Brown Museum. He moved to Colorado from Paris, France, in 2015. He had to leave his own theater company in which he directed La Ronde by Arthur Schnitzler and performed as the Count. In Colorado, Ronan was one of the conductors of The Polar Express for the Colorado Railroad Museum and he worked several times for Candlelight Dinner Playhouse as an ensemble. He was the waiter of the exquisite Dinner at The Edge Theatre, Horst in Bent for Fearless Theatre, Iago in Othello with Invictus and part of the ensemble in Shockheaded Peter with Catamounts. He was last seen in Young Frankenstein  and in Aly and the Genie at Vintage Theatre.
The spirits look forward to your presence
They're waiting....
COVID Information
Historic Denver's Victorian Horrors at the Molly Brown House Museum is a community favorite and we want you, our guests, to enjoy this theatrical event knowing that we are doing our best to ensure both your safety and that of our actors.
All guests must wear a mask covering their nose and mouth while inside the museum for the performance.