Adult Programs
The Molly Brown House Museum offers a variety of educational programs for adults.
1340 Penn/After Hours
$13 Members | $16 Nonmembers                              7:00-9:00pm
Are you a fan of Thirsty Thursday Speakeasy Nights? Have you discovered our creepy Afterlife Series? These fan-favorite, after-hours events are now combined! Hear chilling tales and explore taboo topics while sipping cocktails at Margaret's house, 1340 Penn. To register, please click here.
Suggested for ages 21+. Must present ID to enjoy spirits!
 
Queer in the Age of the Queen
Thursday, June 6
In an age ruled by repressed sexuality, take a look back at queer culture – both here in the U.S., and abroad under the rule of Queen Victoria.  Learn how the queen herself spoke about sexuality, and how homosexual, transgender and queer culture grew from this time.
 
Barnum Presents: Victorian Freaks & Oddities
Friday, July 12
Did you know that P.T. Barnum once owned land here in Denver? Learn about the history of Barnum's ties to Denver, and witness a menagerie of freak acts through a strong tradition of performance that continues to this day.
 
Is Mrs. Brown Still Here?
Friday, Sept. 13
Grab a flashlight and join us for a ghost hunting tour through Mrs. Brown's home as we try to find what does go bump in the night! After the tour we will discuss ghosts, hauntings, and all things relating to the paranormal as we sip spirits!
 
We Will Not Be Denied
Thursday, Nov. 7
Join us for a lively debate between Margaret Brown and others on the cause of women's suffrage. Learn about the struggles that arose from women fighting through the final push for suffrage. A red rose against or a yellow rose in support – which will you choose?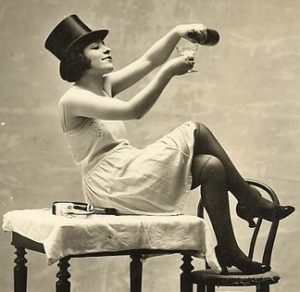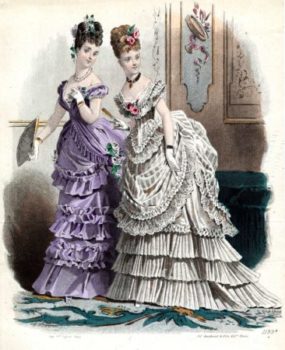 Speaker's Bureau
Looking for a speaker for your next get together or event?  Look no further!  The Molly Brown House Museum offers a number of adult-oriented programs on the life and times of Margaret Brown. Our programs have traveled to book clubs, senior centers, women's groups and much more! 
The Outrageous Times of Molly Brown
A one-woman show! A costumed actress traces Molly's life from her early childhood in Hannibal, Missouri, to Leadville, Colorado, where she met and married J.J., and finally to her days of glory in Denver and New York.
A Day in the Life of a Victorian Woman
Life was different then…harder, tougher…Come with us to the turn of the 20th century for an intimate glimpse of women's lives. Detailing all aspects of women's lives–from marriage to the home and the most popular- the corset!
The Sinking of the Titanic
It was a night to remember, and a night that no one who survived would ever forget. In this presentation, learn about how the Titanic sank in the early morning of April 15, 1912.
Denver Grows! The Establishment and Growth of Denver
Ever wonder how Denver got its name? We will explore the history of Denver and its growth in this presentation.
The Art of Victorian Dining
Put on your finest gown or tuxedo and take a step back in time to discuss the importance of dining in Victorian America. Entertaining at the turn of the century could make or break your social status.  Enjoy learning about food, dining customs and table settings in this illustrated slide show.
Restoring a Beauty: the Molly Brown House Museum
Ever wonder what it is like to restore a home to its original grandeur? Take a look into the past as we explore our long journey in the restoration of the Molly Brown House Museum.
We also offer the following seasonal programs which explore Victorian holiday traditions:
Christmas with the Browns
Explore Christmas traditions of early 1900s.
Victorian Halloween Traditions
An old holiday with fascinating customs, decorations and costumes.
Victorian Valentines
Learn about the origins, history and customs that surround this lovely holiday!
Programs within the Denver Metro area are $200 each (a surcharge may apply outside of this area). To book a Speaker's Bureau program, please email education@mollybrown.org or fill out the reservation form here.
Salon Series
Free                    5:30-7:00pm
This series pairs local organizations with a current headline relevant to social activism, transitional justice, and community involvement. Using safe-space guidelines, we will listen, share and seek to understand the issues that affect us today, and those that affected Margaret Brown and Denverites 100 years ago. Stay tuned to our website and Facebook page for program topics. Suggested for ages 16 and older, per parental discretion. The Salon Series will take place on:
May 9
July 11
September 5
November 14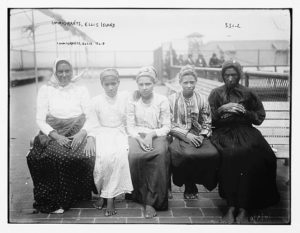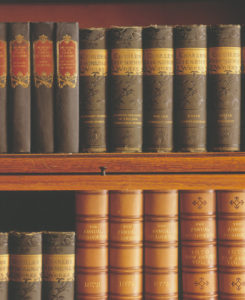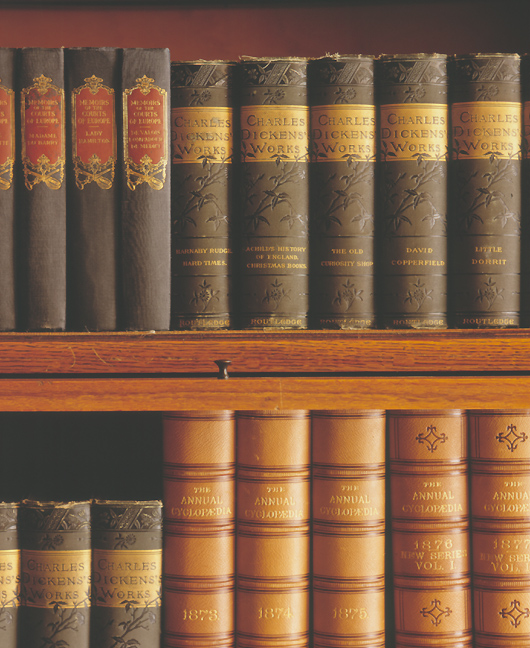 Community Book Club
Free                     12:00-1:00pm
A collaboration between the Molly Brown House Museum (MBHM) and the Center for Colorado Women's History at the Byers-Evans House Museum (BEHM), this book club reads and discusses books related to women's history, western expansion and Denver's early days. Bring your book and share your insights!
Sunday, April 14 (@BEHM)– Remembering Lucille, by Polly E. Burgos
Sunday, June 9 (@MBHM)– In the Company of Like-Minded Women, by Elaine Russell
Sunday, August 11 (@BEHM)– The Lucky Hat Mine, by J.v.L. Bell
Sunday, October 13 (@MBHM)– The Invention of Murder, by Judith Flanders
Sunday, December 8 (@BEHM)– On Colfax Avenue, by Elizabeth Young
RSVPs are requested, but not required. To RSVP, please call the Center for Colorado Women's History at (303) 620-4933.
Insider Tours
General Admission                    9:00-10:30am
Explore topics beyond our general house tour on this "tour behind the tour!" Staff and community experts will unravel some fascinating tales from the threads of Margaret Brown's life. To register, click here.
Tales From the Titanic
April 10
As one of just a few Titanic sites in the United States, we can help you learn more about the Titanic: how the different classes of passengers traveled, the immigrants coming to a new home, industrialization, and Titanic's effects on maritime law.
Everyone but the Browns Exhibit Preview
May 8
Get an insider's peek into our summer exhibit. Our museum curator will walk you through the stories, objects and research that provide us a glimpse into the lives of everyone else who lived in the House of Lions.
LGBTQ: 1900 to Now
June 12          
Located in Denver's Capitol Hill neighborhood, the museum has been witness to an emerging and thriving queer culture. For Gay Pride Month, we'll take a look back at the history of queer culture from Margaret Brown's time to today.
Margaret Brown's Early Life
July 10
Margaret came of age in the bustling river town of Hannibal, Mo. Learn about life for a young girl growing up as the daughter of Irish immigrants in post-Civil War America.
Death in the Dining Room
August 14
Explore daily life in a Victorian home for a family of the Browns' social standing. Did they kick off their shoes? How long did it take to eat dinner? Could you talk politics in the parlor? We'll answer these questions as we learn about how the Browns used their home and material goods.
Was There an Upstairs/Downstairs?
September 11
Margaret's working-class background led her to treat her servants more as equals than other families at the time. We know she encouraged them to read and become educated in many ways. Let's explore daily life for those in domestic service 100 years ago.
Victorian Halloween
October 9
During the Victorian era, the celebration of Halloween took hold in America and many of today's customs were developed. While costumes and decoration are now different than those in Molly Brown's time, the mystery and surprise of Halloween is a sentiment we still celebrate.
Margaret Rocks the Vote
November 13
As we finish celebrating 125 years of women voting in Colorado, and look toward the 100th anniversary of the 19th Amendment, let's explore voting rights issues from a century ago and learn how Margaret helped all women achieve the right to vote.
Christmas with the Browns
December 11
We're decking the halls Victorian-style, and welcome you to experience the origins of some of the most beloved Christmas traditions, including some very special Christmases with the Brown family.