Adult Programs
The Molly Brown House Museum offers a variety of educational programs for adults.
1340 Penn/After Hours
$15 Members | $17 Nonmembers                              7:00-9:00pm
Enjoy a risqué look at life in the era of the unsinkable and outspoken Margaret "Molly" Brown. Exploring topics too taboo to talk about in the daylight, this speakeasy features signature cocktails and salacious vignettes perfect for good-timers and geeks alike!   Events take place on all floors of Museum, most of which is only accessible via stairs. To register, please click here.
Suggested for ages 21+. Must present ID to enjoy spirits!
Unsinkable and the Snob
January 30, 2020
Meet two of West's most mythologized women, "Molly" Brown and Mrs. McGraw, her supposed nemesis from the Unsinkable Molly Brown. Determine what is myth and what is fact as you learn about these two women while sipping on signature cocktails.
This is the first of our new after-hours Myth On Trial Series, a collaborative program of the Center for Colorado Women's History, which unpacks the myths that surround many women of Colorado and the American West.  Myth On Trial presents you with facts and myth and allows you to participate in our "jury" deciding what is myth and what is fact, all while enjoying a cocktail in our historic house museums!
Suffragists and Spirits
March 6, 2020
Did you know that the Queen of Victorian Horror was a suffragist? In this event we will discover the true life of Mary Shelly and her creation of the famed monster Frankenstein. Discover how this woman defied the odds and became a number one seller in her time. Who knows, you may even come face to face with her monster!
Women in Spiritualism
May 15, 2020
From the famed Fox sisters, too the mysterious Sarah Winchester women were a driving force behind the spiritualist movement in American. Did you know the woman who named the Ouija Board lived only blocks from Mrs. Brown's Home? Come meet these spirits of the past and experience a Victorian séance.
Bloomers, Bicycles, and Bosoms
June 11, 2020
The scandalous movement of female fashions from dresses to pants sparked a revolution in the freedom of women- freedom to move; freedom to work and freedom to make their own decisions. Join us as we look at the impact that fashion and popular culture had on women's suffrage.
Is Mrs. Brown Still Here?
September 25, 2020
Grab a flashlight and join us for a ghost hunting tour through Mrs. Brown's home as we try to find what does go bump in the night! After the tour we will discuss ghosts, hauntings, and all things relating to the paranormal as we sip spirits!
The Scrapbookin' Lawman
November 19, 2020
He was the fastest scrapbookin' lawman in the West! Well, at least the first. Sam Howe made order out of criminal chaos and mayhem, tracking crimes and their perpetrators through notes, photos, and newspaper articles, all compiled in scrapbooks, an early predecessor to rap sheets. Meet the man himself, and one or two of the criminals he was able to stop.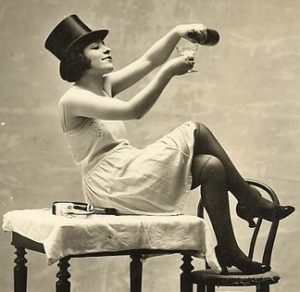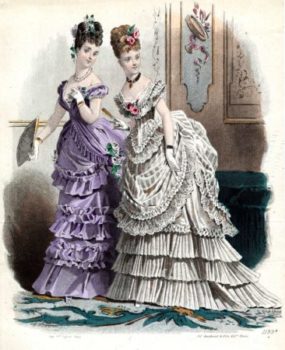 Speaker's Bureau
Looking for a speaker for your next get together or event?  Look no further!  The Molly Brown House Museum offers a number of adult-oriented programs on the life and times of Margaret Brown. Our programs have traveled to book clubs, senior centers, women's groups and much more! 
Soldiers in Petticoats: From Seneca Falls to Rocking the Vote!
It's hard to imagine a time when women didn't have the right to vote, but it actually wasn't that long ago. In 2020, the United States marks the centennial anniversary of the passage of the 19th Amendment which granted women the right to vote. We'll take a look at how Margaret was involved in it all!
The Outrageous Times of Molly Brown
A one-woman show! A costumed actress traces Molly's life from her early childhood in Hannibal, Missouri, to Leadville, Colorado, where she met and married J.J., and finally to her days of glory in Denver and New York.
A Day in the Life of a Victorian Woman
Life was different then…harder, tougher…Come with us to the turn of the 20th century for an intimate glimpse of women's lives. Detailing all aspects of women's lives–from marriage to the home and the most popular- the corset!
The Sinking of the Titanic
It was a night to remember, and a night that no one who survived would ever forget. In this presentation, learn about how the Titanic sank in the early morning of April 15, 1912.
Denver Grows! The Establishment and Growth of Denver
Ever wonder how Denver got its name? We will explore the history of Denver and its growth in this presentation.
The Art of Victorian Dining
Put on your finest gown or tuxedo and take a step back in time to discuss the importance of dining in Victorian America. Entertaining at the turn of the century could make or break your social status.  Enjoy learning about food, dining customs and table settings in this illustrated slide show.
Restoring a Beauty: the Molly Brown House Museum
Ever wonder what it is like to restore a home to its original grandeur? Take a look into the past as we explore our long journey in the restoration of the Molly Brown House Museum.
We also offer the following seasonal programs which explore Victorian holiday traditions:
Christmas with the Browns
Explore Christmas traditions of early 1900s.
Victorian Halloween Traditions
An old holiday with fascinating customs, decorations and costumes.
Victorian Valentines
Learn about the origins, history and customs that surround this lovely holiday!
Programs within the Denver Metro area are $200 each (a surcharge may apply outside of this area). To book a Speaker's Bureau program, please email education@mollybrown.org or fill out the reservation form here.
Salon Series
Free                    5:30-7:00pm
This series pairs local organizations with a current headline relevant to social activism, transitional justice, and community involvement. Using safe-space guidelines, we will listen, share and seek to understand the issues that affect us today, and those that affected Margaret Brown and Denverites 100 years ago. Stay tuned to our website and Facebook page for program topics. Suggested for ages 16 and older, per parental discretion. The Salon Series will take place on:
February 6— Remember the Ladies: Gender Inequality in the Constitution
March 5— Women of Color & the Suffrage Movement
April 2— Constricted by Corset: Bodily Autonomy & Choice
May 7— Fierce Foremothers, Steadfast Suffragists Exhibit Opening
June 4— Liberty for All: Immigration & the American Dream
August 6— The Equal Rights Amendment
September 3—Women in Politics
October 1—Voter Rights 101
November 5—What Just Happened? (post-Election Re-Cap)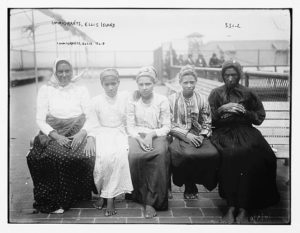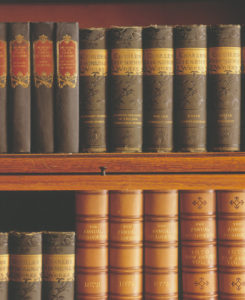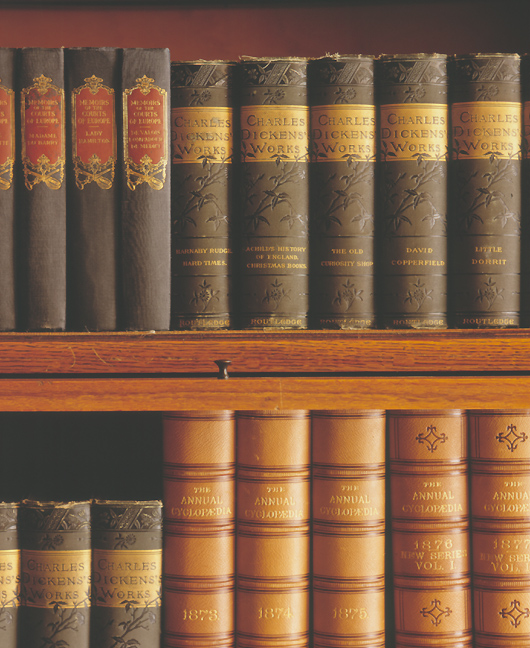 Community Book Club
Free                     12:00-1:00pm
A collaboration between the Molly Brown House Museum (MBHM) and the Center for Colorado Women's History at the Byers-Evans House Museum (CCWH), this book club reads and discusses books related to women's history, western expansion and Denver's early days. Bring your book and share your insights!
Sunday, February 9 (@MBHM)– Why They Marched, by Susan Ware
Sunday, April 5 (@CCWH)– The Woman's Hour, by Elaine Weiss
Sunday, June 14 (@MBHM)– A Well-Behaved Woman, by Therese Fowler
RSVPs are requested, but not required. To RSVP, please call the Center for Colorado Women's History at (303) 620-4933.
Insider Tours
General Admission                    6:00-7:30am
Explore topics beyond our general house tour on this "tour behind the tour!" Staff and community experts will unravel some fascinating tales from the threads of Margaret Brown's life. To register, click here.
The Hidden Language of Victorian Valentines
February 4
Victorians were known to have secret languages (be careful not to drop your fan!), and Valentines were no exception. Learn about the hidden language of love, as well as some of the more colorful language being used at the time while we take a look behind closed doors.
Tales From the Titanic
April 7
As one of just a few Titanic sites in the United States, we can help you learn more about the Titanic: how the different classes of passengers traveled, the immigrants coming to a new home, industrialization, and Titanic's effects on maritime law.
LGBTQ: 1900 to Now
June 2
Located in Denver's Capitol Hill neighborhood, the museum has been witness to an emerging and thriving queer culture. For Gay Pride Month, we'll take a look back at the history of queer culture from Margaret Brown's time to today.
We Shall Not Be Denied
August 4
Do you know that August 26, 2020 marks the 100th anniversary of the passage of the 19th Amendment, which granted (most) women the right to vote? As the centennial draws near, learn how Colorado's women, including Margaret Brown, led the way.
Victorian Halloween
October 9
During the Victorian era, the celebration of Halloween took hold in America and many of today's customs were developed. While costumes and decoration are now different than those in Molly Brown's time, the mystery and surprise of Halloween is a sentiment we still celebrate.
Christmas with the Browns
December 1
We're decking the halls Victorian-style, and welcome you to experience the origins of some of the most beloved Christmas traditions, including some very special Christmases with the Brown family.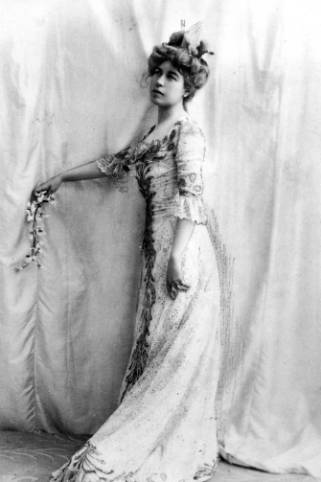 SPARK! Tours
SPARK! is a FREE program for people experiencing mild memory loss (early stage Alzheimer's or a related dementia), and their family, friends and guests. SPARK! programs feature interactive experiences in a welcoming environment. Trained educators and guides engage participants in lively discussions, art-making, social engagement, and other hands-on multi-sensory activities. Programs spark the minds of participants with conversation, creativity and engagement.
SPARK! programs at the Molly Brown House Museum take place from 1:30-3:30 on the following dates:
January 27—A-Tisket, A-Tasket
"I wrote a letter to my love…" Join us as we take a look back at the origins and history of Valentines in the United States. Learn the symbolism and meaning behind many of the images on Victorian cards and make your own to take home.
March 16—Suffrage Centennial
It's hard to imagine a time when women didn't have the right to vote, but it actually wasn't that long ago. In 2020, the United States marks the centennial anniversary of the passage of the 19th Amendment which granted women the right to vote. We'll take a look at how Margaret was involved in it all!
May 4—Cripes!
Many people think that the Victorians were prim and proper, but that was not was always the case. Victorians had some colorful language. Join us as we explore some of
September 28—Where in the World is Margaret?
Join us for a trip around the world as we explore the sights, sounds, and smells of some of the places the Brown's traveled on their journeys.
November 16—Victorian Thanksgiving Traditions
How many of our Thanksgiving traditions were also Victorian traditions?  Come learn about how families like the Brown's celebrated Thanksgiving, and relive some of the sights and smells of your own Thanksgivings.
Tour and admission to the museum are free for registered participants. Space is limited. Light refreshments provided. To register, please contact access@mollybrown.org, or call 303-832-4092 x 17.